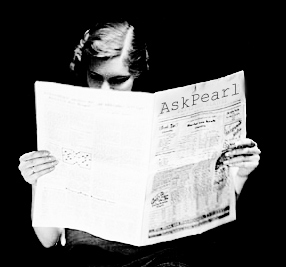 Pearl's Manifesto
Everyday… do something that matters to you.
Don't let circumstance define your life.
When people, gadgets and algorithms take your time away from you, fight back.
Slow down. Pause. Prioritize.
Your attention is your biggest gift  to the world.   Share it wisely.
Connect with people who share their skills, ideas and creativity.
Never underestimate the power of a shared experience. It's the glue that holds people together.
Be brave. Do something you have never tried before.
It's your life. Go out and explore.