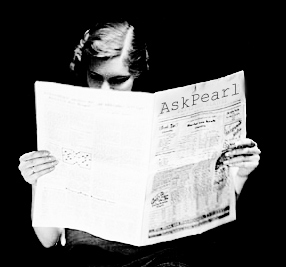 Donate
Pearl believes that a community is what a community does. And that's why she collects thousands of events, workshops, lectures, movies, and concerts from all around Ithaca and organizes them in one place.
Askpearl has no salaried employees and pays no rent. We have no endowment or institutional affiliation.
However, it does take time, effort and money to make it happen.
Askpearl depends on donations for our survival. Whether you're an individual donor or a corporation, your contribution makes a real difference. Funds are used to support continued development. 
Would you consider supporting Askpearl through a subscription? It's easy and you can cancel anytime.

Monthly Donation
$3 / month
$5 / month
$7 / month
$10 / month
$25 / month
Or become an Askpearl one-time/anytime community supporter through the button below.
Thank you!